The morning after the Dead Can Dance concert, we had a little breakfast at the motel. Rob accidentally sat back on a cream cheese covered bagel. I had to take a picture :-P We laughed so hard :-D
Once he had changed to a clean shirt, we drove to Woodinville to check out some wineries.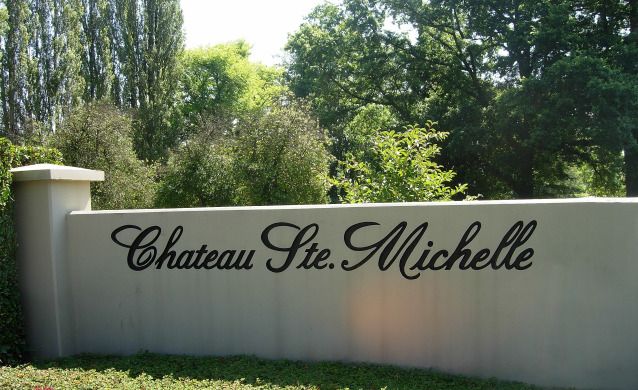 First we went to Chateau Ste. Michelle.
Yep, that's the direction we'll be going :)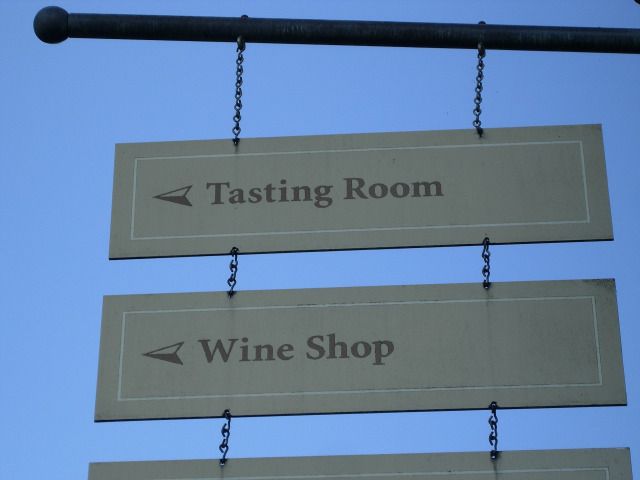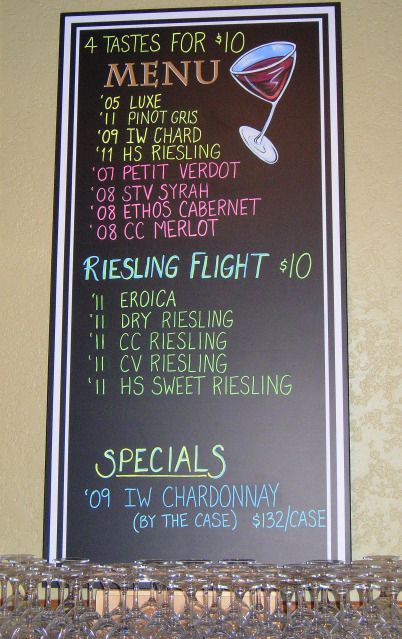 Yum yum.
I didn't realize that there is actually a chateau on the property.
We didn't take the tour, but we did get our picture taken with some giant fruit.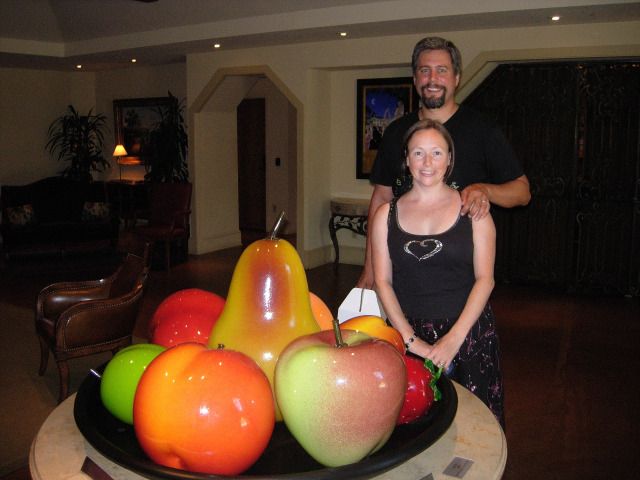 The grounds are really beautiful.
Rob got a kick out of the smoker's pole :)
Then we went across the street to Columbia Winery.
We drove home with a lot of wine. Yum!