Wednesday was haircut day. Mine is a little shorter for the summer, and I love it.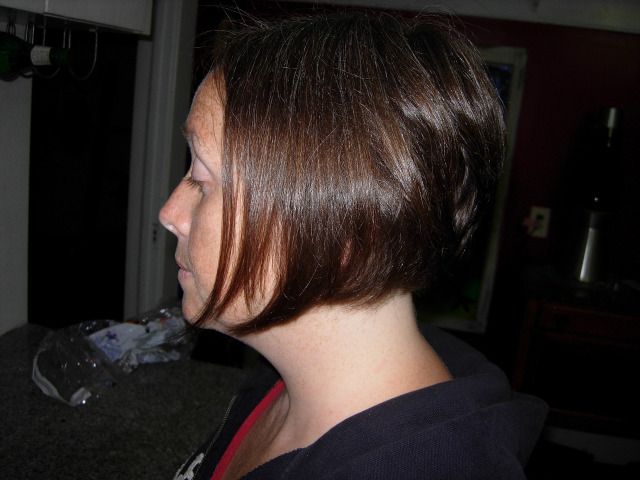 Our pretty plant is blooming. The flowers look like they're made of wax; they're so perfect.
ETA: Rob spent the day playing with his new toy, a negative scanner. He scanned tons of old photo negatives and uploaded a bunch of them to Facebook.