Look at the cool bench we made. We used to have an ottoman on our porch, but the weather was not kind to it. It looked like crap, so we made a bench to take its place.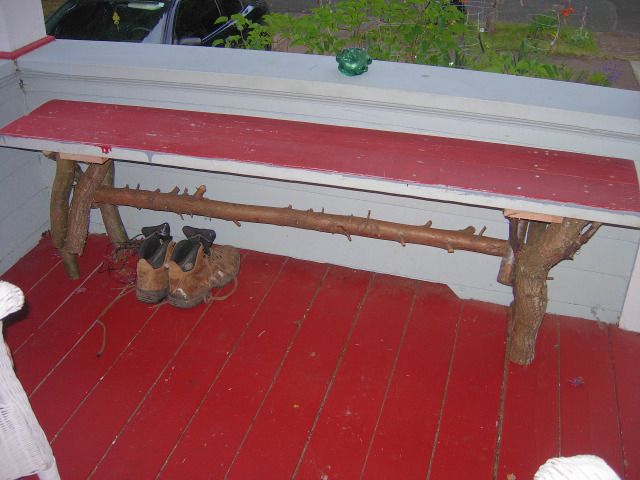 We used old wood from the porch and some branches from the trees in our back yard.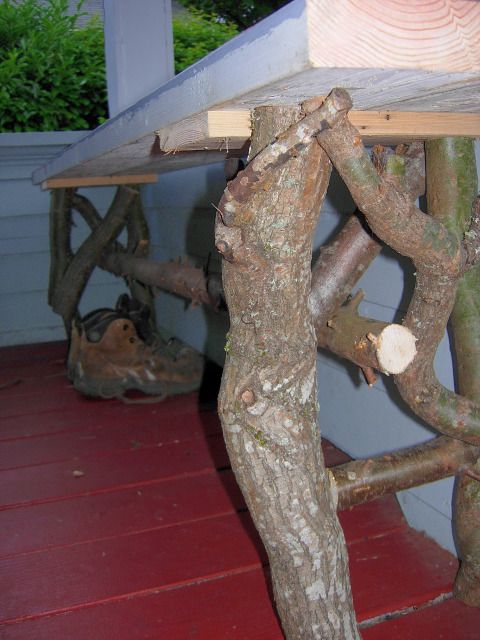 It's really sturdy, and we are very happy with it.
Also, look at these cuties!